DX Promotion
Driving Digital Transformation
At the Sinanen Holdings Group, we are moving forward quickly with digital transformation (DX) initiatives designed to transform our corporate culture and business model. We expect these efforts, driven by our Second Medium-term Management Plan, to help increase corporate value.
DX Roadmap
We have formulated a roadmap to enable us to achieve our DX-related management vision and keep these initiatives on track. In our current phase, Step 1, we are working to increase efficiency through advanced digitalization and improve productivity by developing tools to visualize operations. In Step 2, we will leverage data and digital technology to transform products, services, and business models to better meet customer and community needs. In Step 3, we will transform our operations, organization, processes, and corporate culture in order to create an even stronger competitive advantage.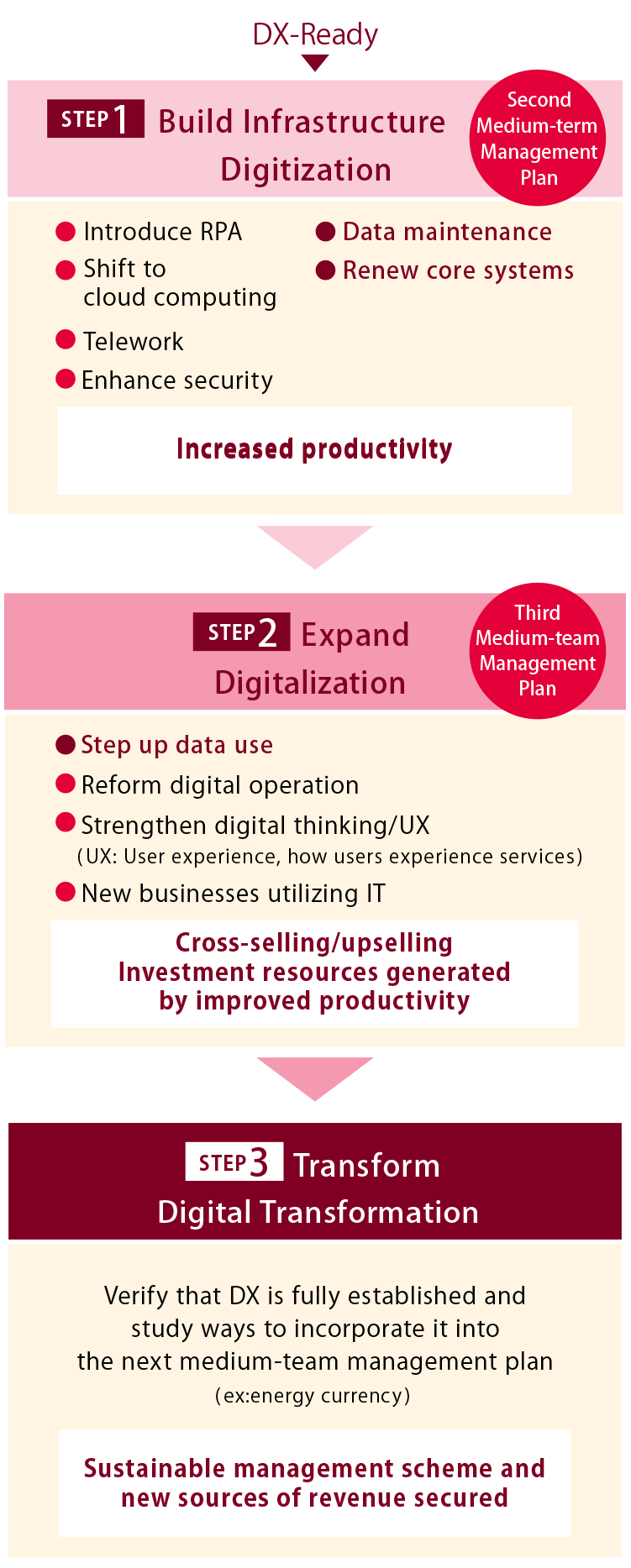 DX Structure
We have built a structure to drive DX that separates governance and management roles in order to accelerate decision-making and execution and to make these processes more transparent. The governance role is played by the Board of Directors, which formulates management strategies and policies. The Board also evaluates these results based on monitoring of DX strategy performance, which is developed and promoted by management in line with governance policies. The management role begins with developing DX strategy and the requisite organizational structure. Management then identifies, procures, and implements IT solutions and integrates these into business processes, as well as delivering services and analyzing and evaluating performance.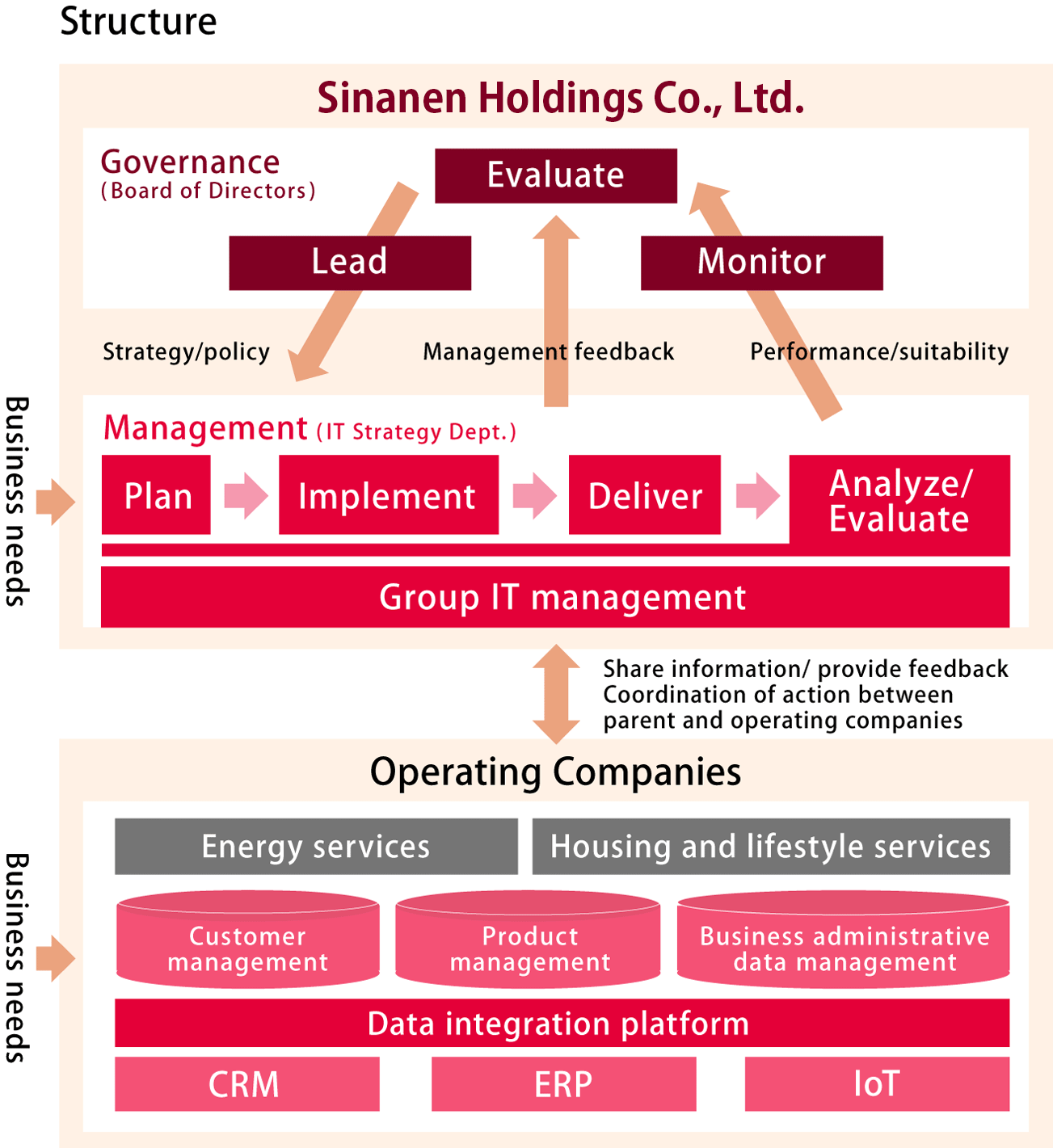 DX Strategy
Digital first
Once only
No legacy
One of the qualitative targets in the Second Medium-term Management Plan is upgrading our core systems leveraging DX. We have developed the core systems required to diversify group businesses and rapidly obtain management information. A data integration platform has been built and is shared by the entire Group, standardizing management of customer, product, and business administrative data. Moreover, we intend to identify issues and revise the business processes in each frontline area, and standardize them in an efficient way. The aim of the basic DX initiative is to adopt new core systems for improved business efficiency. At the same time, we are promoting dynamic DX by building a platform for co-creation and collaboration. The aim is to digitally support the improvement of existing businesses and the creation of new ones. This will be done by sharing expertise for group collaboration, and by fostering employee entrepreneurship driven by corporate culture reform.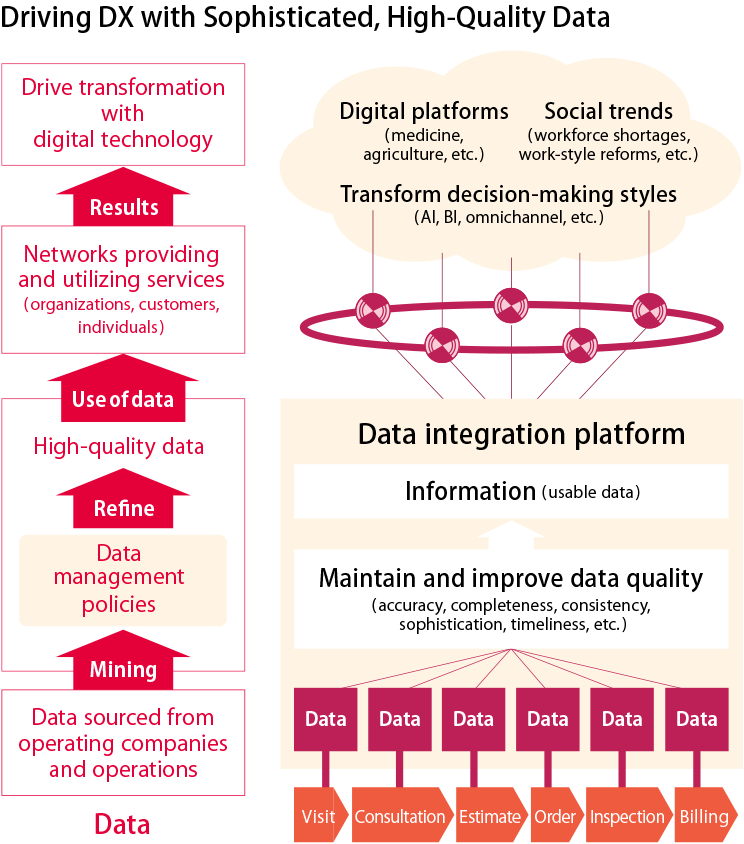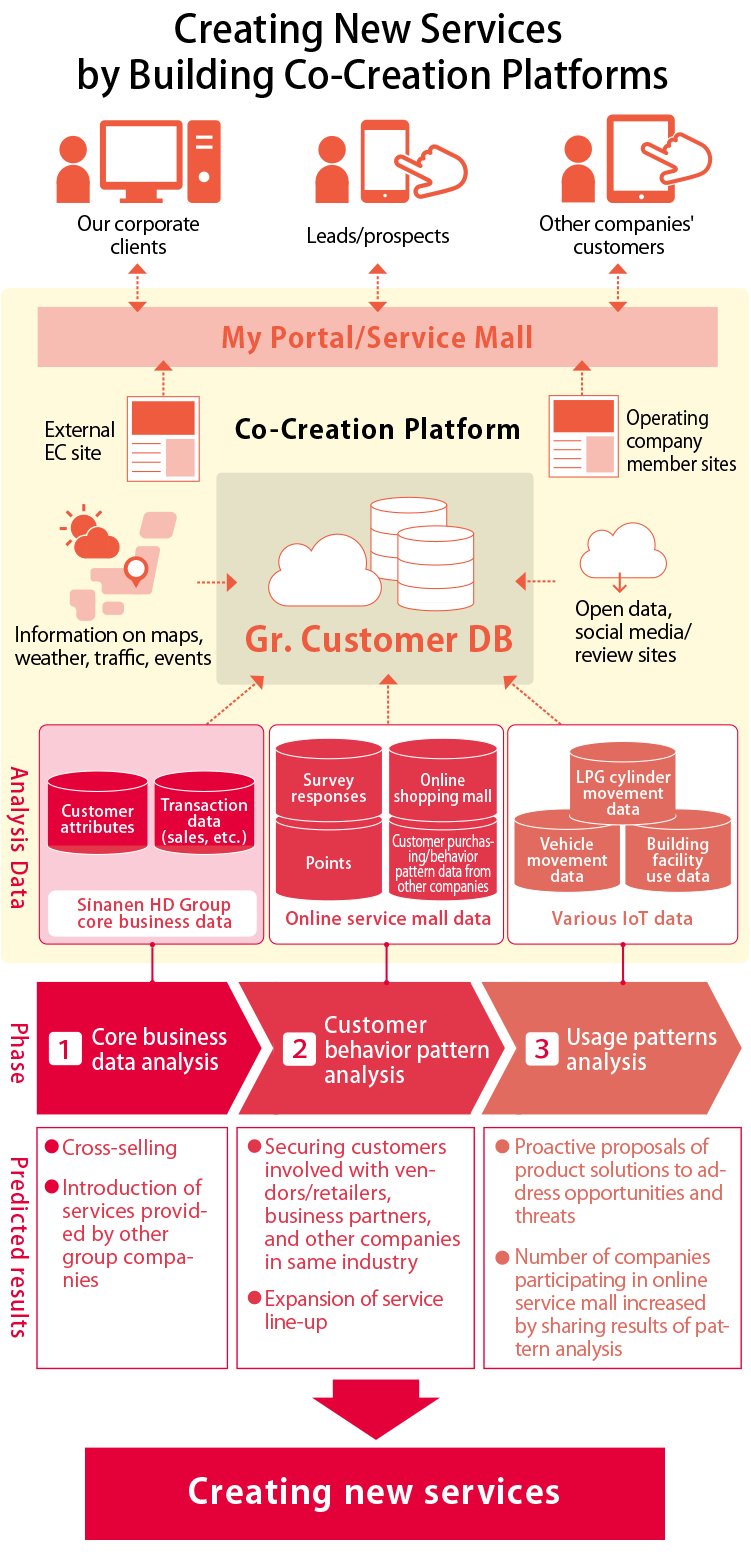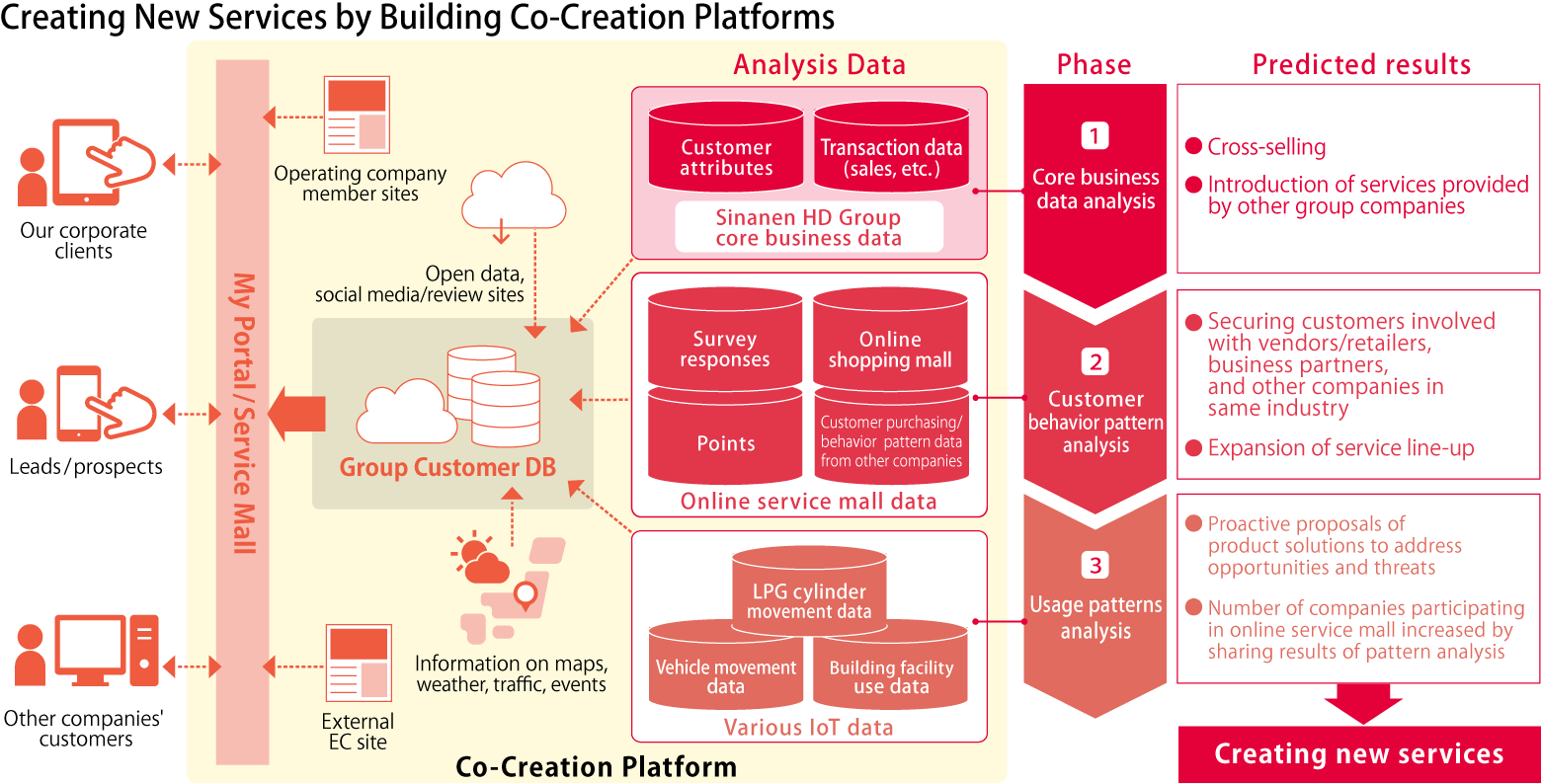 Setting Performance Indicators
We have set the following indicators to measure the performance of our DX strategy.
Digital first

Build p aperless offices

Electronic transactions
Customer web portal

Streamline and standardize operations using IT

Once only

Create a one-stop group-wide platform for everything from marketing to sales

No legacy

Create digital platforms
Develop DX human resources (reskill)

Sinanen Holdings Group has been certified as a DX business operator December 1, 2021 under the DX Certification System established by the Ministry of Economy, Trade and Industry of Japan.