Our basic approach to security
The SINANEN HOLDINGS Group aims to be a company capable of contributing to society.
As a company that handles high pressure gas and hazardous materials, our very survival depends on ensuring safety, so it is our top priority in all our activities.
Comfortable lives start from the ensuring of safety.
We consider safety to be the most important thing when it comes to handling gas and petroleum, and our focus is on the safety of our customers and society.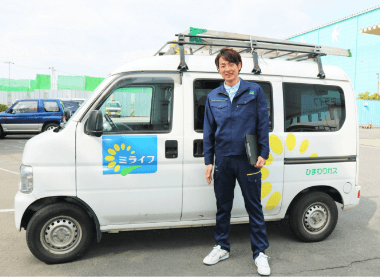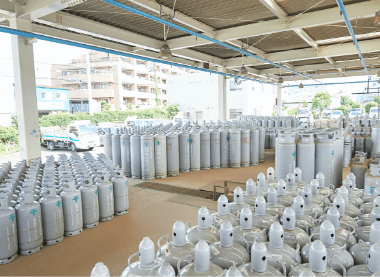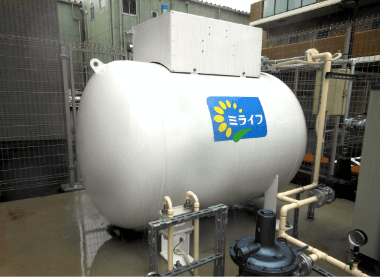 Policy on Security Activities
1. We will implement statutory inspections ahead of schedule.
We will make sure to Complete Before One Month (CBOM) and promote Complete Before 2 Months (CB2M).

2. We will enter inspection and investigation data swiftly and engage in thorough safety control.

3. We will implement Himawari inspection services.
Himawari inspections refer to the SINANEN HOLDINGS Group's original safety inspection service offered to ensure that customers can use gas with peace of mind.
These inspections are performed for all customers living in single-family homes.

4. Companies in the SINANEN HOLDINGS Group will establish monthly "Security Days" and carry out the following:
(1) Security education (2) Security meetings (to check security and review issues) (3) Security equipment inspections (4) Disaster prevention equipment inspections (5) 4S (Sort, Straighten, Sweep, Sanitize)
With SG Security Day as the watchword, the SINANEN HOLDINGS Group will carry out security activities without omission.。

5. We will conduct disaster prevention drills.
Every year, we will conduct disaster prevention drills at our high pressure gas manufacturing and storage facilities and our petroleum facilities.

6. We will conduct a campaign to eliminate carbon monoxide poisoning.
・ We will distribute pamphlets to every customer and make calls for their attention.
・ We will install carbon monoxide alarms around commercial kitchen appliances.
Himawari inspections
By law, inspections are required once every four years when using gas.
In addition to these statutory inspections, the SINANEN HOLDINGS Group provides annual Himawari inspections as a free service so that our customers can use gas with peace of mind.
In these inspections, we provide gas appliance and cylinder inspections, simple cleaning of the stove, and an explanation of recovery work in the event of a gas shut off due to disaster or other event, and deliver a report on the inspection results right there on the spot.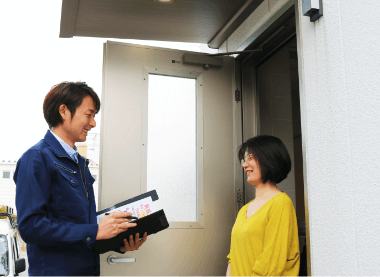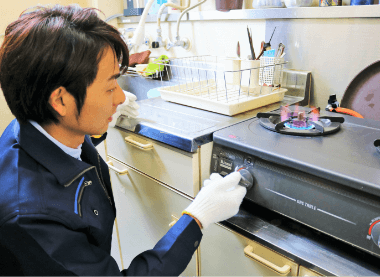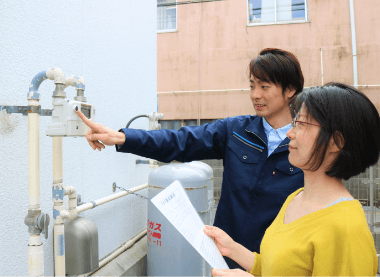 SINANEN HOLDINGS Group